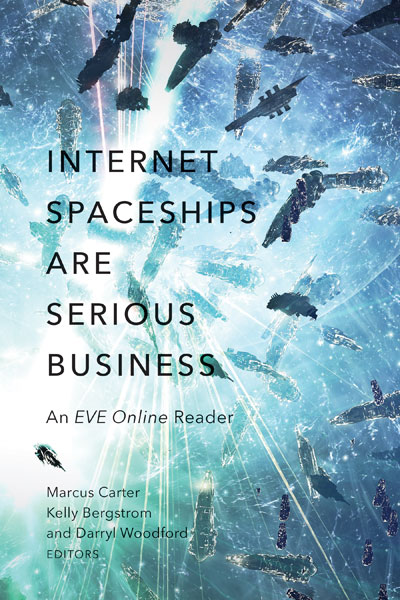 Exciting news! It's been a while in the making, but the EVE Online Reader is now available. Marcus, Kelly and Darryl have crafted an amazing volume of submissions from players and academics from a diverse range of disciplines. It's a very affordable and accessible book and it's a thrill to finally have my contributor copies in my sticky little hands. From the website:
The first sustained analysis of the hugely successful and complex MMOG, EVE Online

EVE Online is a socially complex, science-fiction-themed universe simulation and massively multiplayer online game (MMOG) first released in 2003. In this fascinating book, scholars, players, and EVE's developer CCP Games examine the intricate world of EVEOnline—providing authentic accounts of lived experience within a game with more than a decade of history and millions of "real" dollars behind it.
My own chapter discusses the stereotypes and self-perceptions of Russian EVE players, touching upon Soviet-inspired propaganda, Red Scare rhetoric and EVE history.